Visit Us!
Learn about our great African queen! Ever Remembered!
Advertisement
---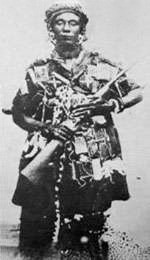 Museum Tours

Guided tours of our exhibits depart from the museum lobby once every half hours, but you're more than welcome to make your own tour just the same.

Come discover the world of Yaa Asantewaa and the Ashanti kingdom in a clean, comfortable museum setting.

Hours & Prices

Monday - Friday * 10am - 4pm
Saturday * 9am - 5pm
Adult Admission --- small fee, bear in mind, that foreigners might have to pay a little more than Ghanaian citizens.
Child Admission --- small fee

Visit also;

Asawase Shrine at Asawase near Ejisu. Also known as Tano Banie Shrine, the Asawase Shrine House is located to the south of Ejisu, about 10 km on the second-class road linking Ejisu and Apromase.

---
---
Advertisement